Producing Ceramic Solutions For More than 84 Years
With over 80 years of success behind it, ICP is no stranger to challenges. The company continues to evolve in order to meet customer and market demands. Our strength as a small company lies in our ability to rapidly tool and produce product lines as we did for the foundry and steel industries during the 1950's.
Ceramic Tubes
ICP Ceramic Tubes, manufactured from specially formulated ceramic bodies, are white and free of iron sulfide. Compositions are available for special applications and tubes can be manufactured from ICP mullite, fireclay or fused silica. Any fractional length or tubes longer than 12″(304mm) can be produced upon request. ICP tubes are non-eroding, and assure a smooth slag-free passage of metal to mold cavity without contamination or reaction with metal. Ends are precision-made for a sure fit. ICP Ceramic Tubes are available in a wide range of sizes: standard plain end, mitered and male-female ends. We also offer bent, curved, notched and reducer tubes. Samples are available on request.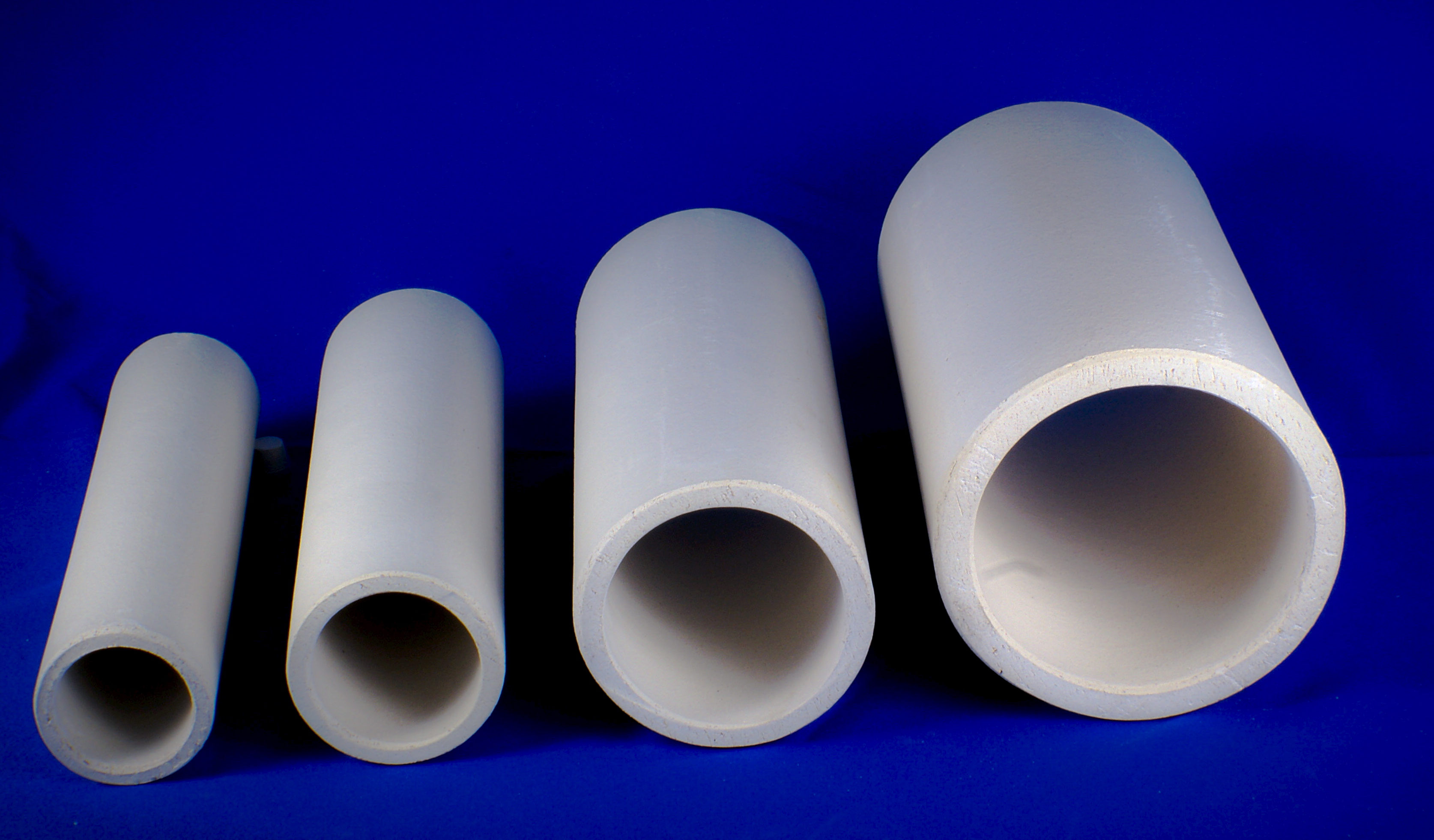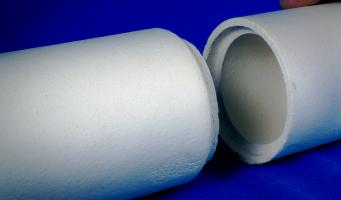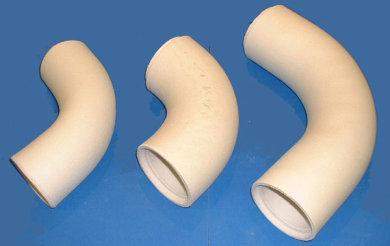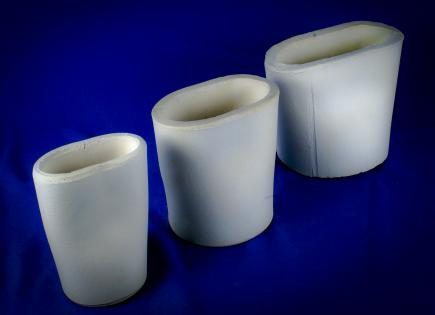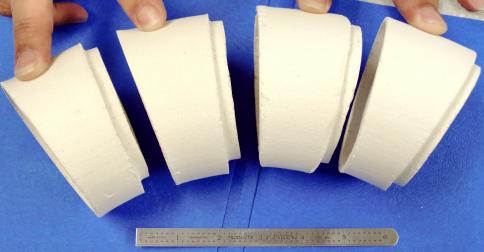 Fittings
ICP Ceramic fittings are single-piece units of the highest quality designed for erosion and spall resistance. These are available in the standard elbow, tee and cross geometries as well as many custom configurations.
Introducing a new design for a few specific sizes.  ICP is now shipping multilateral (ml) fittings in the 2″, 2 1/2″ and 3″ sizes.  ML fittings have many benefits over traditional type fittings:
Lighter weight
Easier to handle
Reduced freight costs
Less sharp edges
All tube recess and interior fitting dimensions remain consistent to allow for smooth metal transition into gating assemblies. Despite the changes in outward design, all interior dimensions and geometries remain consistent.
Combinations of inlet and outlet diameters in a single-unit are available upon request.
Terminology:
The first dimension refers to the top or inlet hole.
E.g. 4″ x 3″ x 3″ Tee would be made with a 4″ top hole and two 3″ holes on the sides.
E.g. 3″ x 4″ x 4″ Tee Would be made with a 3″ top hole and two 4″ holes on the sides.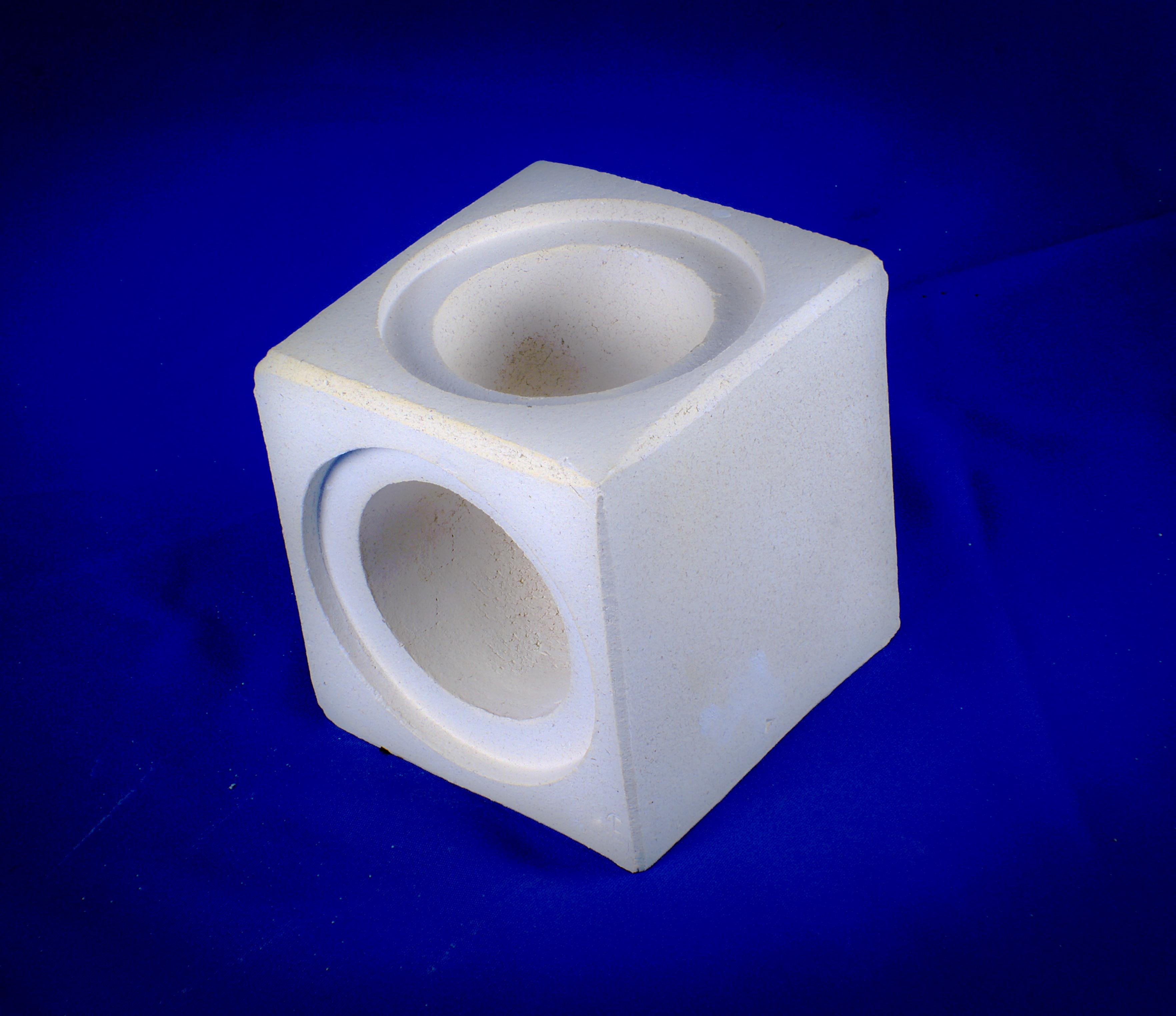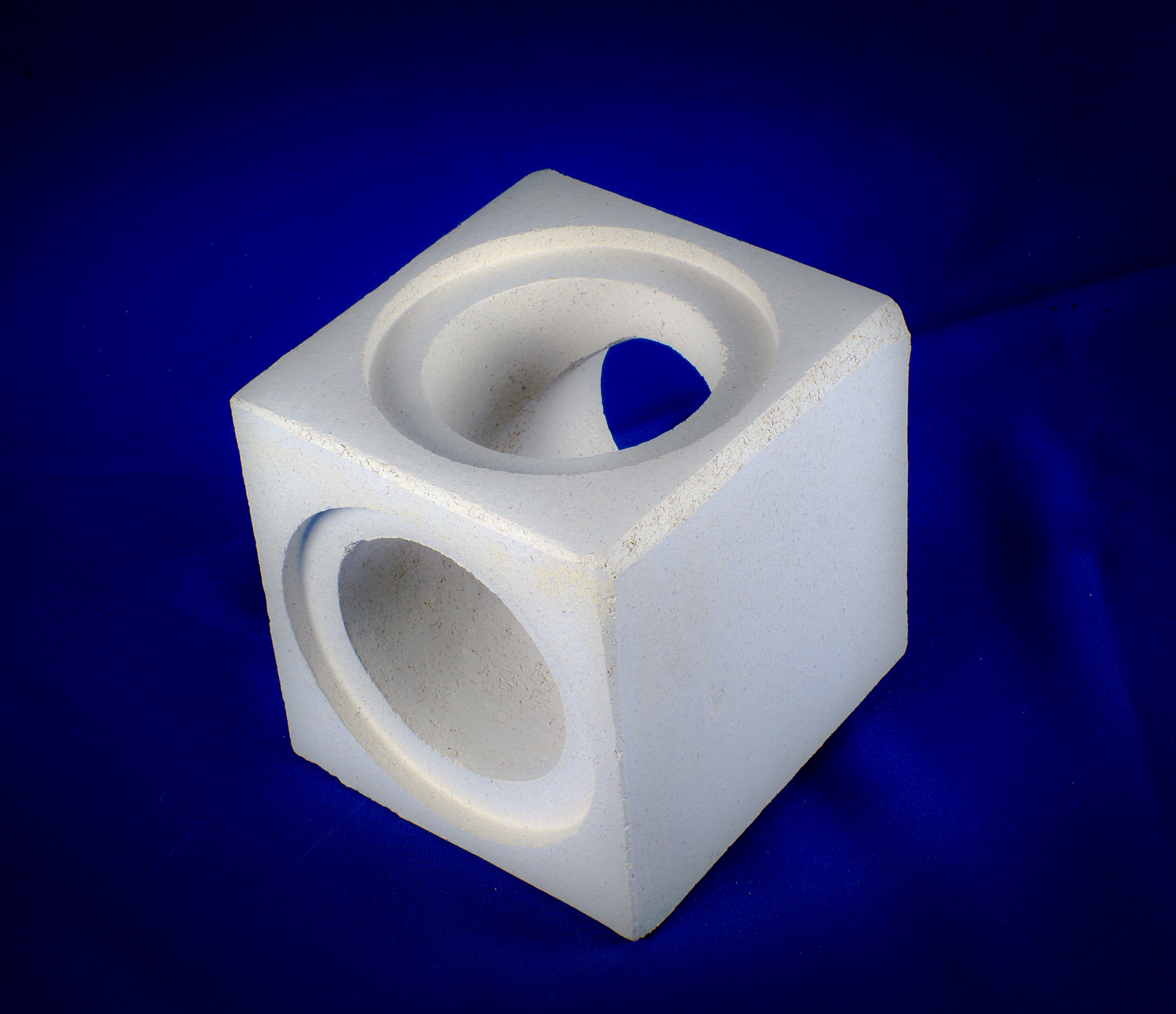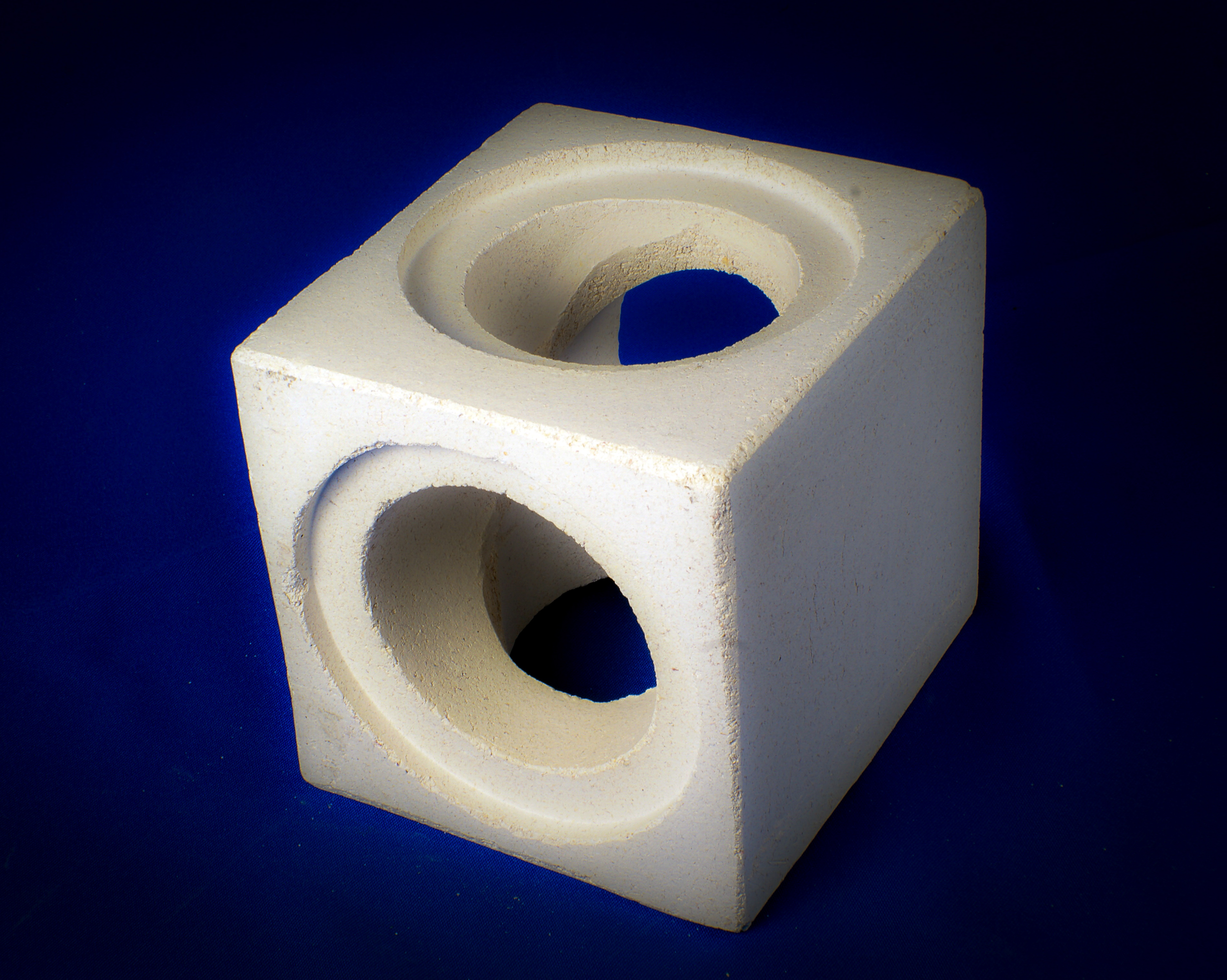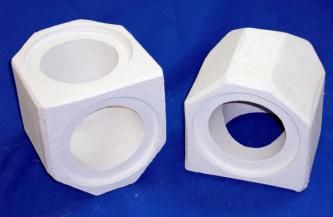 Pour Cups
ICP Ceramic pour cups are an essential component used in the manufacture of quality investment castings. Our pour cups are made from proprietary mullite or fused silica composition designed to be compatible with investment mold materials. Samples are available upon request.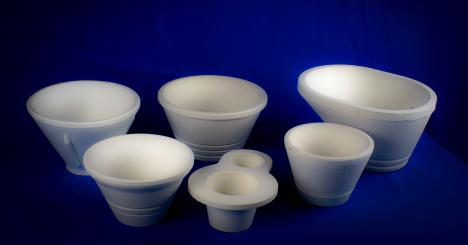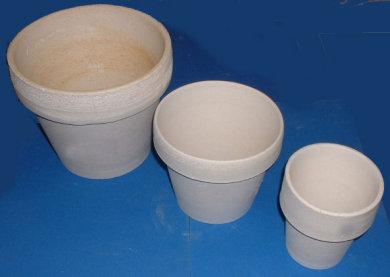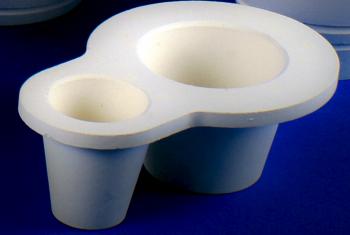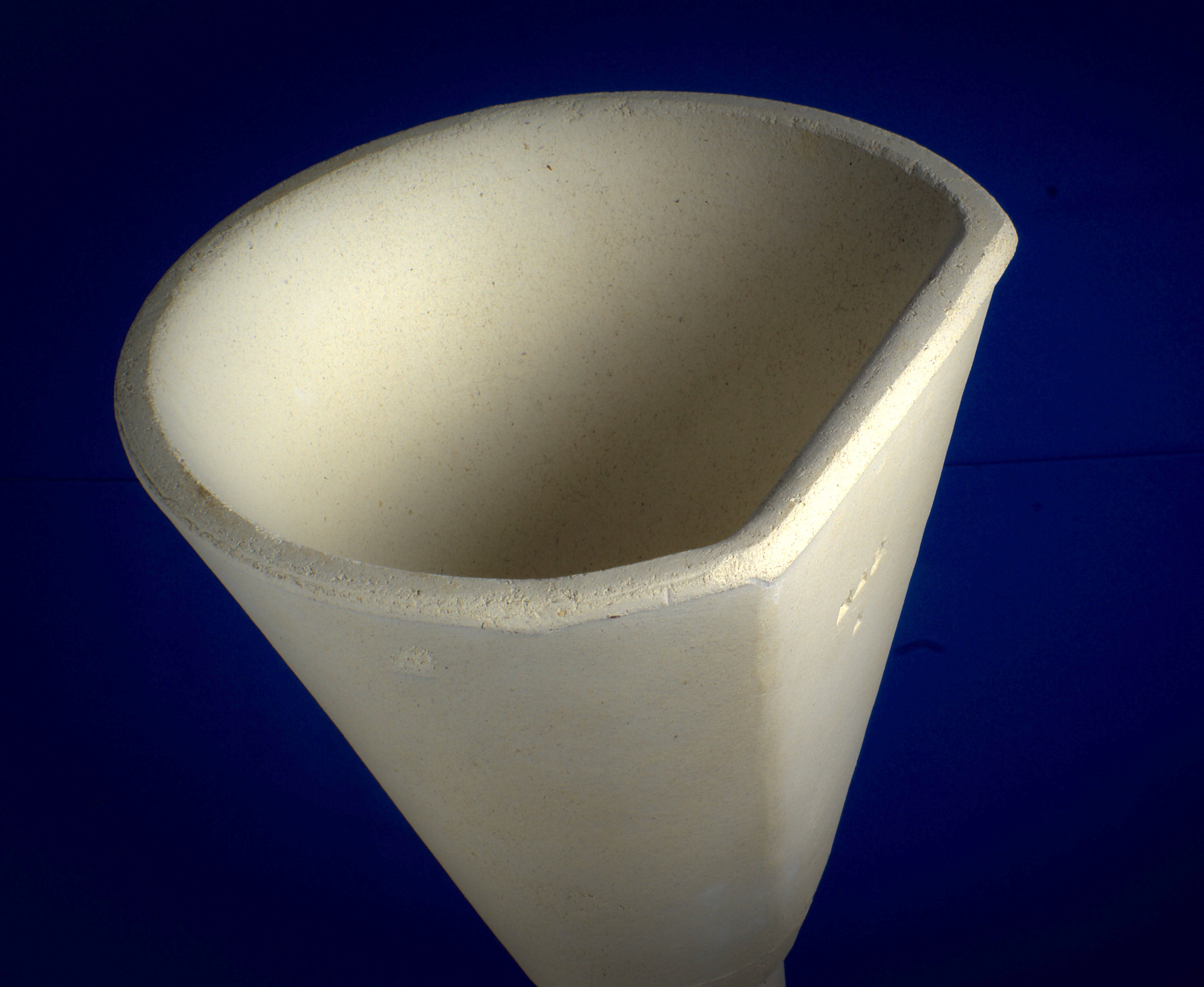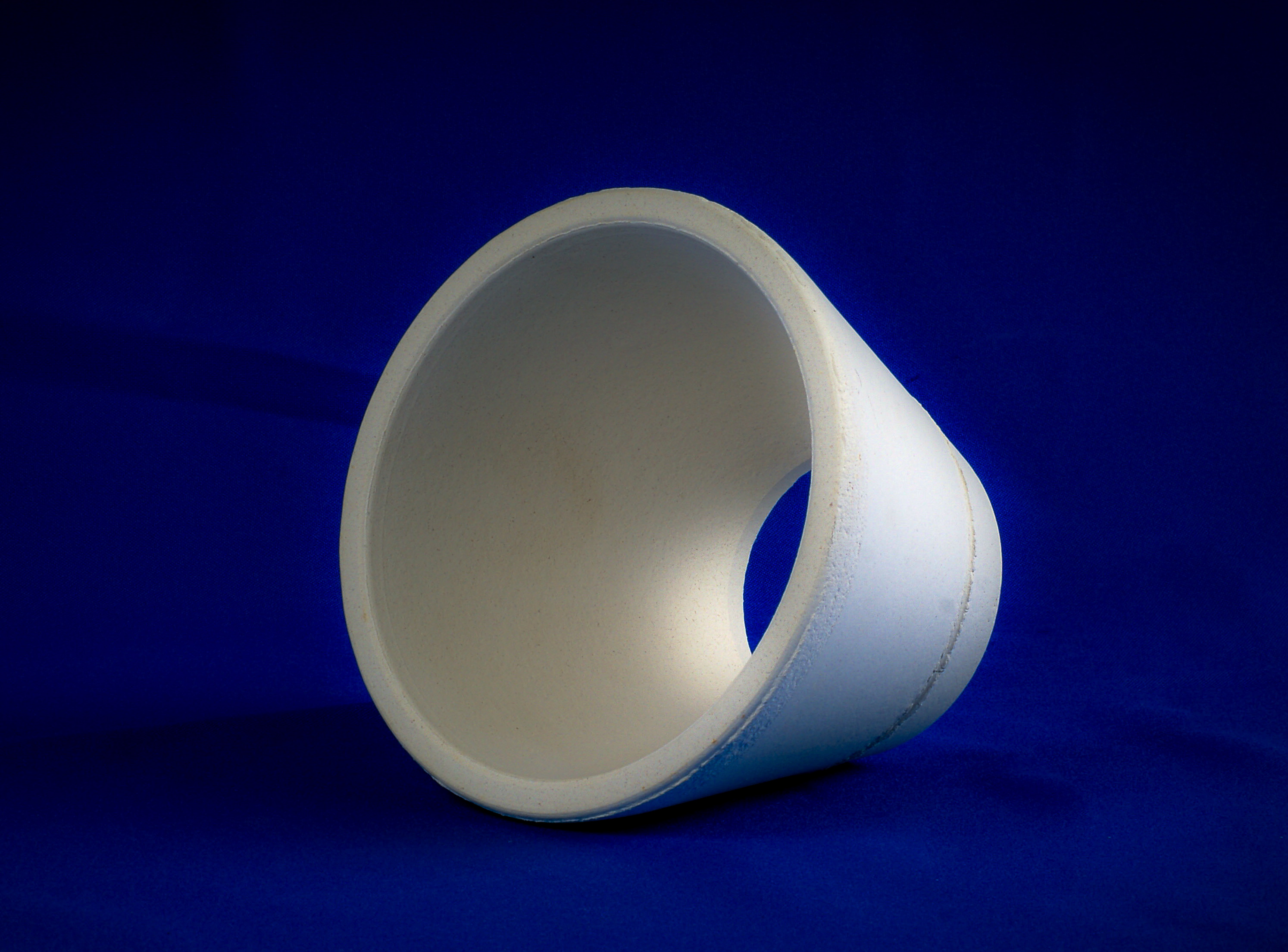 Internal Cores
A variety of ICP ceramic core compositions are approved for use in casting applications including Medical, IGT and Aerospace castings. All cores are 100% leachable and our thermal processing capacity allows for high-volume production with shorter lead times.
Strainer Cores
Over 50 strainer core configurations have been developed to meet customer requirements. ICP strainer cores are manufactured from high grade mullite material and can be used for steel, gray and ductile iron. Over 50 different sizes available! Samples are available upon request.
Advantages
Cost effective
Flow control
High strength
Stable dimensions
No outgassing
Slag reduction
Consistent quality
Stops vortexing
Better castings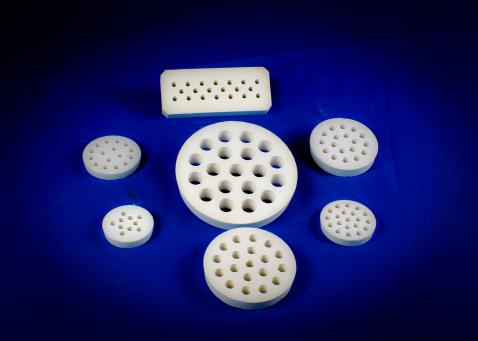 Filters
In today's market, many metal casters consider the use of ceramic filters necessary for the production of quality castings, and ICP is the leader in this industry. Our ceramic filters for metal casting come in a variety of shapes and sizes.
Ceramic filters are used to remove impurities from metals. Because ceramic filters can withstand extremely high temperatures, their use in foundry and investment casting processes continues to be essential.
ICP does not stop with just good products. It is a committed belief that product and service are equal partners in any successful company and we pride ourselves on both. Our personnel are aware that our future depends on our customers and they have been trained to be both knowledgeable and courteous. We appreciate the trust that current customers place in us and would like to be given a chance to talk with any foundry on the advantages of using our gating components.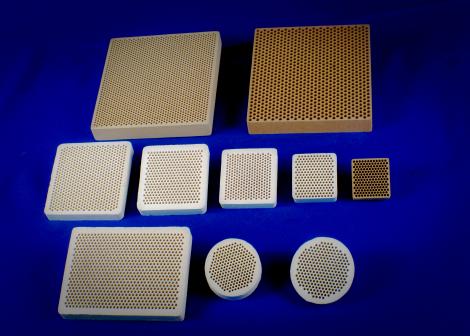 Breaker Cores
ICP breaker cores are designed to be a cost effective alternative to sand cores while providing some additional benefits. Ceramic breaker cores are sintered mullite and contain no volatile combustibles. The thermal conductivity properties of the ceramic prevent heat loss which can cause premature cooling of the metal at the juncture. High mechanical strength and smooth, hard surfaces facilitate separation of the riser from the casting. Labor savings are realized due to easy riser removal. Available in many sizes.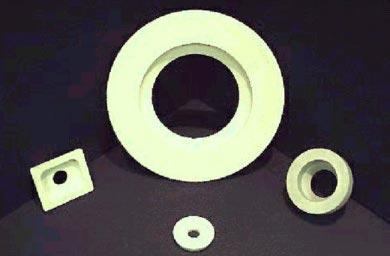 Ceramic Cover Plates
ICP ceramic cover plates are designed to cover the investment mold during the preheat process to avoid possible contamination problems. These products withstand thermal shock at high temperatures and are compatible with pour cups and shell materials. Cover Plates come in both vented and unvented styles, and sizes range from 4-3/4″ ID to 11″ ID. Sample cover plates are available upon request.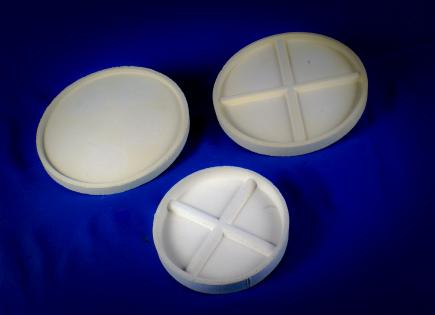 Nozzles
ICP Fused Silica Nozzles are manufactured using proprietary processes. Nozzles are specifically designed and suited for bottom pour ladles as well as automatic pouring furnaces. These nozzles demonstrate thermal shock resistance, excellent mechanical strength, and a very high density. ICP Ceramic Nozzles are currently available in 6 inch and 9 inch sizes. Nozzles can be produced to customer specifications if desired.
Duck Feet
ICP Duck Feet are used as casting ingates.  These are designed to reduce erosion on the surfaces of cores and molds by allowing the metal to calmly feed into the mold, thereby reducing turbulence.  Another benefit is evident when these ingates are removed (knock off).  The casting finish is better at the ingates due to the sharp clean edges of the ICP Duck Feet. Some benefits of the ICP Duck Feet include:
Erosion reduction
Better casting finish
Fewer Inclusions
Less gate grinding
Currently, the ICP Duck Feet are available to accommodate a 2 1/2″ and 3″ tube. ICP Duck Feet are available in both mullite and fused silica compositions.
Rods
ICP manufactures custom ceramic rods from proprietary compositions for investment casters who prefer to insure the structural integrity of the investment shell. These rods are designed to add strength to areas of the shell where additional support is necessary, and are manufactured in many different geometric cross sections and lengths. Depending on the application, rods can be round, half round, square, rectangular or serrated in design.